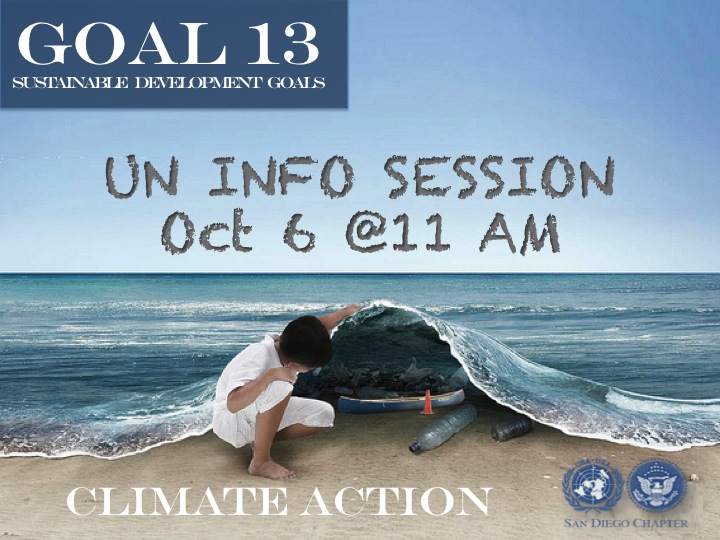 Join us for a presentation on the causes and effects leading to Climate Change. Explore together the real world changes brought about by Climate Change and discuss what we can do to slow and possible stop the changes that threaten our very survival on planet earth.
RSVP| Location: UN Building, Eleanor Roosevelt Human Rights Gallery
We welcome Cherry Robinson, Psy. D., Chair at the Climate Reality Project San Diego Chapter
As Consultant, Coach and Trainer, Cherry spent the bulk of her professional life guiding educators and parents into creating better lives for themselves and those with whom they work. Creating a better lives has always meant for Mrs Robinson to lead kinder and healthier lives. That means helping people to understand how their behavior effects the world around them and those that live in it. This inspired her way of life over the past 30 years in which she insinuates care for the Earth through everything she does.
Her passionate work with Climate Reality Project is based in her ability to teach to people's heart so that changing behavior becomes a work of love for themselves and the planet around them. Cherry's focus is on creating communities that care in improving the quality and quantity of life on our planet.
Mrs Robinson holds a Doctorate in Psychology and was trained as a Climate Reality Leader in Denver, Colorado.