Janina Scarlet, Ph.D. |

 Eleanore Roosevelt Human Rights Award
Janina Scarlet, Ph.D. is a Licensed Clinical Psychologist, a scientist, and a full-time geek.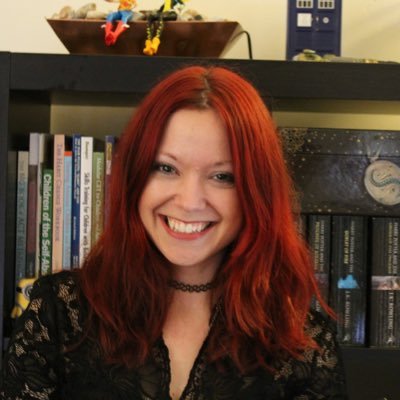 A Ukrainian-born refugee, she survived Chernobyl radiation and persecution. She immigrated to the United States at the age of 12 with her family and later, inspired by the X-Men, developed Superhero Therapy to help patients with anxiety, depression, and PTSD.
She has written multiple publications on this topic and has given talks domestically and internationally. She authored Superhero Therapy, Harry Potter Therapy, Therapy Quest, Dark Agents, and has contributed to a number of pop culture psychology books, such as Star Wars Psychology, Wonder Woman Psychology, Game of Thrones Psychology, and many others.
Scarlet currently works as a clinical psychologist at the Center for Stress and Anxiety Management in San Diego, CA.