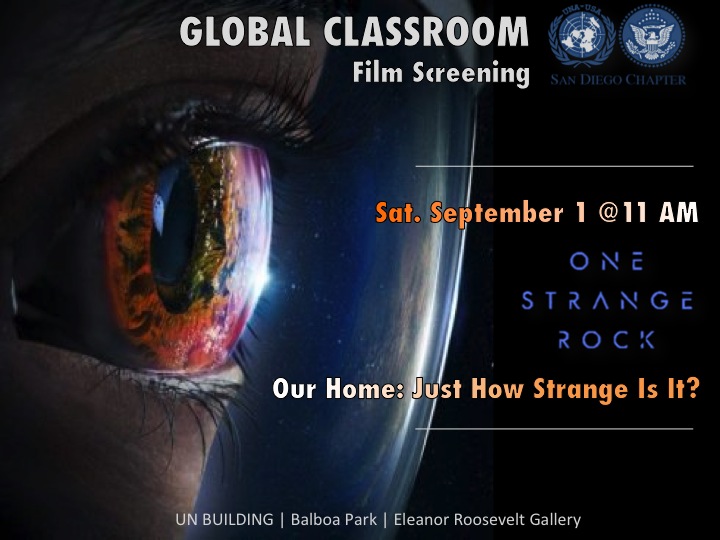 Ever marveled how our home planet is providing us humans with the environment to live and strive? Learn how interconnected our environment is with our very survival and get inspired to support our Chapter's efforts in Sustainable Development through #GlobalGoalsLocalLeadership.
This film shows the extraordinary story of Earth and why it is special and uniquely brimming with life among a largely unknown but harsh cosmic arena; astronauts tell the story of Earth through unique perspective.
Please RSVP for this free screening as seating is limited HERE. For questions, please contact Alina O'Tool via aotool@unasd.org.