Rhea Kuhlman | President, Women's Empowerment International
Women's Empowerment International (WE) is a non-profit organization providing business loans and services to women in poverty locally and internationally. Poverty eradication is at the very core of the global Sustainable Development Goals (SDGs) an inclusive agenda seeking to tackle root causes of poverty and inequality to bring positive change for both people and planet. Rhea's work with and through WE exemplifies local leadership on implementing the global SDGs. It is her commitment to economic, social and political empowerment of impoverished women nationally and internationally for which UNA-USA San Diego is honoring Rhea with the Global Citizen Award 2017.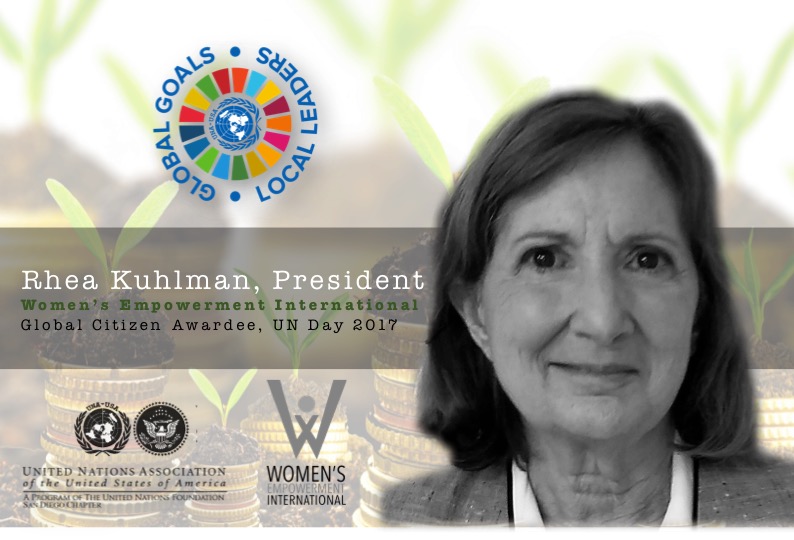 Presiding over the board of WE, Rhea forges partnerships with grass roots organizations offering women access to tools they require to improve their lives and work their way out of poverty. Current projects and collaborations are taking place in Haiti, Mexico, Honduras, Uganda and locally with the San Diego International Rescue Committee.
In addition to her work with Women's Empowerment International, Rhea chairs the College Area Community Planning Board and is the Secretary of the Board of The Friends of the College-Rolando Library.
In her spare time, Rhea is a rare book dealer. She is married and resides in San Diego.