Election Year Is Here!
… and not only the presidential elections, our Members of Congress and City Council members are back on the ballot.
Did you know that your elected officials rarely hear from their constituents after the elections? Are you passionate about a subject but not confident to approach your representative and make your voice heard?
Join our FREE Legislative Advocacy Workshop!
Geared towards first-time advocates and those who want to sharpen their advocacy skills, you will gain invaluable insight and skills from UN Foundation's Deputy Director of Legislative Affairs, Micah Spangler on direct lobbying and grassroots advocacy. Get a glimpse of UNF's newest initiative focused on activating international engaged voters ahead of the U.S. presidential election.Your voice is vital!
---
WORKSHOP DATES
Friday, August 19, 2016 | 6 PM – 8 PM
Saturday*, August 20, 2016 | 11 AM – 1 PM
The workshop is kindly supported and hosted by our Community Partner, UCSD International House
VENUE | Great Hall, I-House UCSD, 9500 Gilman Drive #0550, La Jolla, CA 92093
*Please note, parking is free on Saturday.
---


---
Micah Spangler is the United Nations Foundation's Deputy Director of Legislative Affairs. In his role, Micah helps develop and manage the implementation of UNF's legislative agenda, advocacy work, and public communications.
M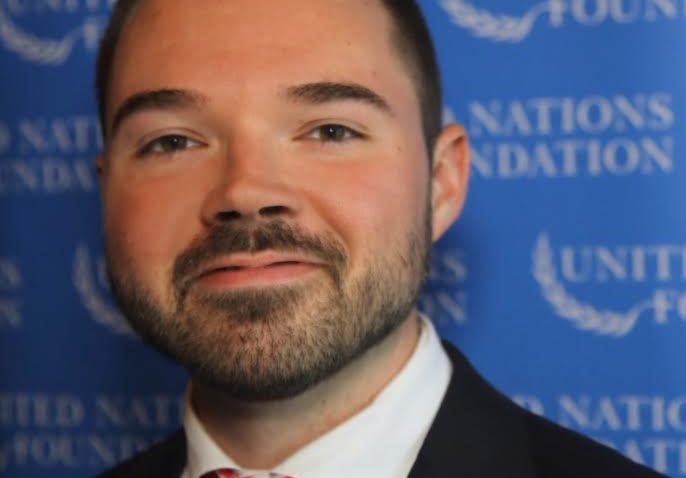 icah joined the Foundation in 2013 after serving as a Field Director on Gov. Mitt Romney's 2012 presidential campaign. During the course of the campaign, Micah built relationships with grassroots organizations and partnered with party and state officials to synchronize voter outreach operations in Illinois, Wisconsin, and Florida. Prior to Romney for President, Micah worked for a DC-based non-profit management firm for four years, specializing in direct lobbying, grassroots advocacy, and constituency-building.
Micah graduated magna cum laude from Johns Hopkins University with an M.A. in government, received an honors B.A. in political science and philosophy from Roosevelt University, and studied Mandarin Chinese at National Taiwan University. Micah's writing has appeared in CNN, The Daily Beast, VICE, Maxim, The Week, The Atlanta Journal-Constitution, and The Fletcher Forum of World Affairs, among others.