Carrie Hessler-Radelet | President & CEO of Project Concern International (PCI)
Leading PCI's efforts working with families and communities in 16 countries to enhance health, end hunger, and overcome hardship, Carrie is being recognized by UNA-USA San Diego with the Eleanor Roosevelt Human Rights Award for her dedication to creating healthy, self-sustaining and inclusive societies based on access to education and economic empowerment.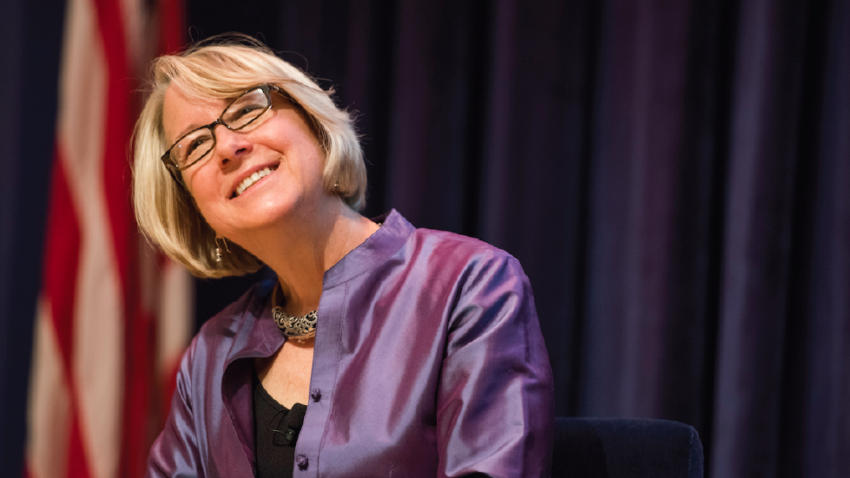 "Carrie is a recognized leader with decades of experience in global humanitarian affairs, and we are thrilled to have her expertise as PCI seeks to impact the lives of 20 million people annually by 2020," said PCI Chair Dr. Robert S. Sullivan. "From leading the Peace Corps, to implementing maternal and child health programs in Asia with John Snow, Inc., to establishing Special Olympics programs in Africa, Carrie knows first-hand the difference that can be made when we partner with people and communities on the ground to find solutions combating global poverty."
Having served as the Director of the Peace Corps from 2012 until January of 2017, Hessler-Radelet led America's iconic international volunteer service organization with programs in over 65 countries. She served as the Deputy Director of the Peace Corps beginning in 2010. Before being tapped for the Peace Corps by President Obama, Carrie worked as the Vice President and Director of the Washington DC office of John Snow, Inc. (JSI), overseeing the management of public health programs in 85 countries around the world. She was the lead consultant on the first Five Year Global HIV/AIDS Strategy for PEPFAR.  She worked with USAID in Indonesia on maternal and child health and HIV programming, founded the Special Olympics in the Gambia, and served as a Peace Corps Volunteer in Samoa. Carrie holds a Master of Science in Health Policy and Management from Harvard University.