Haydn Sonnad | Founder of Tesloop
As a ride-sharing service, Tesloop's electric technology powered transportation is taking action on climate change and sets an important precedent for youth to innovate current business practices and encourages early youth engagement. With the Corporate Global Citizen Award, Haydn Sonnad is being recognized by UNA-USA San Diego for his commitment and vision in promoting sustainable consumption through the use of clean energy innovations for transportation.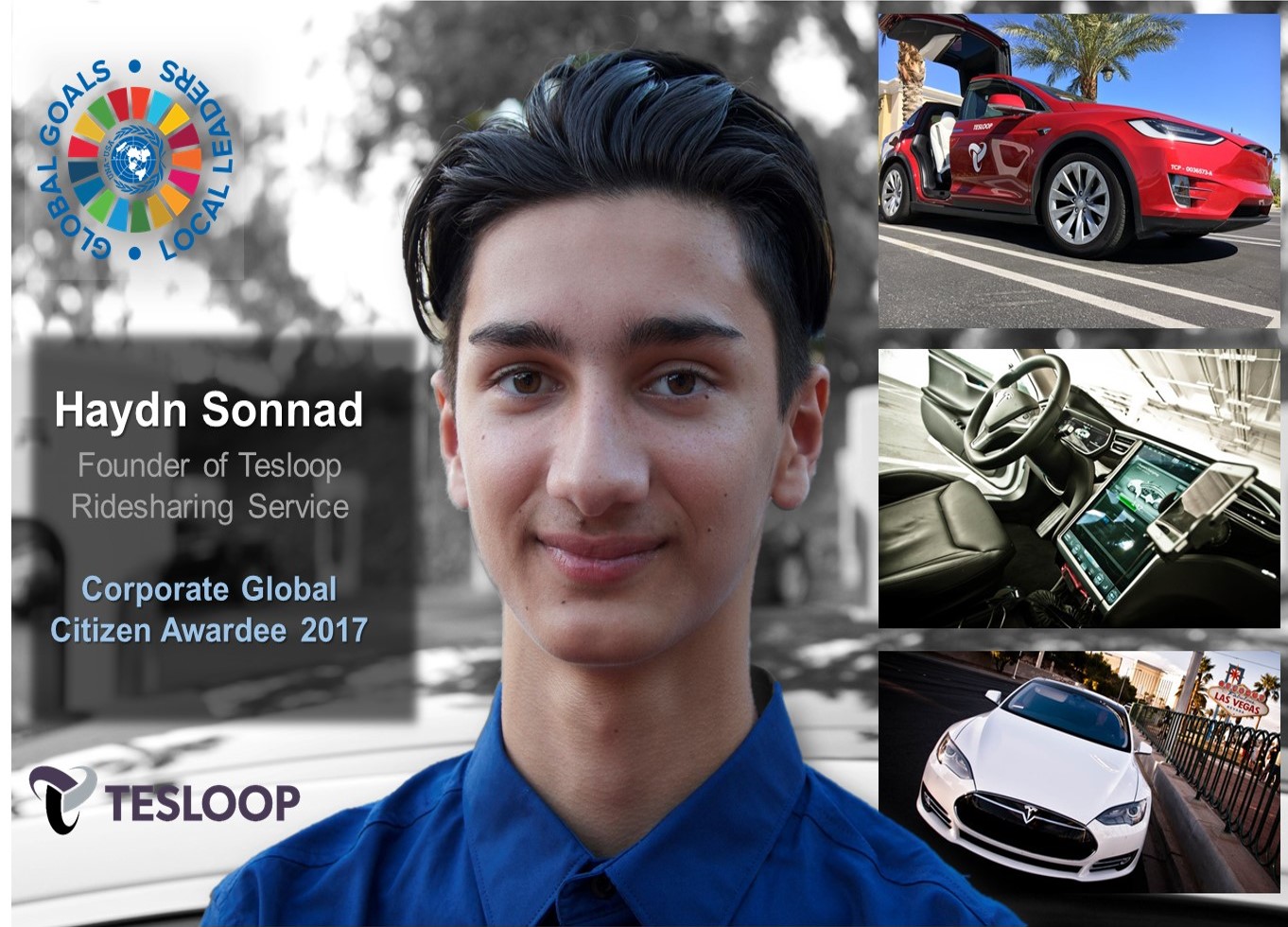 Haydn has been an auto enthusiast and travel aficionado since he was a child. He conceived of Tesloop at age 16, as a strategy to procure and finance a vehicle for his summer vacation.
After querying Elon Musk about Autopilot functionality at the 2015 Tesla Shareholders meeting, Haydn recruited Tesloop's co-founding team to help with the execution of the project. Haydn currently works on corporate communications, public relations, customer satisfaction and cryptoeconomic planning activities.
Haydn was a key member of the Golf Team at Agoura Hills High School and welcomes networking opportunities on the greens.