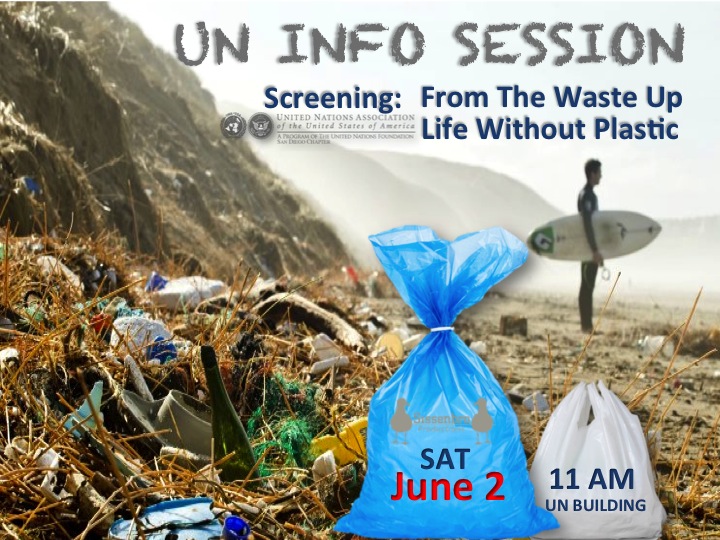 Plastic Pollution Addressed & Impacts Sustainable Development Goals (SDG):
SDG#11 Sustainable Cities & Communities; SDG#12 Responsible Consumption & Production; SDG#14 Life Below Water 
30 April 2018: The UN Environment Programme (UNEP, or UN Environment) has declared that the "tide is already beginning to turn" on tackling single-use plastics and reducing microplastics in cosmetics and toiletries, thanks, in part, to the efforts under the Clean Seas Campaign (#TurnTheTideOnPlastic #CleanSeas).
According to UNEP, raising awareness on the impact of plastic pollution has helped to build global momentum to tackle plastic pollution. One year since the Clean Seas Campaign's launch, 43 governments, representing half of the world's coastline, have signed up to the Campaign. Many of these governments have made specific commitments to protect oceans, ban or reduce single-use plastics and encourage recycling.
READ MORE ON Sustainable Development Agenda, which was adopted at the United Nations General Assembly in September 2015, is likely to have a positive impact on communities and countries where millions of people will receive much needed help.
Ever pondered what your life would be without plastic? Gone beyond the "no thank you" to grocery plastic bags? Get inspired with the documentary by Sissenbro Production
From The Waste Up – Life Without Plastic
Following the lives of 19 people as they attempt to live without plastic, the film explores concepts of consumerism, waste and convenience.
Live vicariously plastic-free as you follow these families navigate through our disposable world in their pursuit of living modern life without ever present plastic.