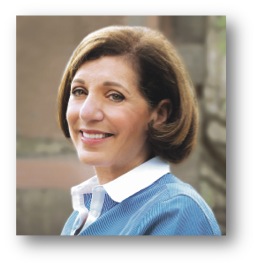 Barbara Bry
FIRST CITY COUNCIL DISTRICT | Council President Pro Tem Barbara Bry
Representing San Diego's First City Council, Barbara is a high-tech entrepreneur and community leader who worked her way through college and graduate school, earning a Master's Degree in Business from Harvard. Council President Bry was on the founding team of several local high-tech companies, including ProFlowers.com, which has created hundreds of local jobs. She served as the first associate director of CONNECT, and is the founder of Athena San Diego, the leading organization for women in the San Diego tech and life sciences community. Barbara has deep roots in the community and has lived in San Diego for more than 35 years. She is married to Neil Senturia, raised her two daughters here, and is a proud grandmother.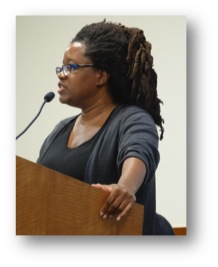 Kimala Price
SAN DIEGO STATE UNI | Associate Professor & Graduate Advisor
At the Women's Studies at San Diego State University, Kimala also co-directs Bread and Roses Center for Feminist Research and Activism at SDSU. Her research focuses on reproductive health policy and politics, women of color and the reproductive justice movement, anti-abortion campaigns that target the African American community, interpretive research methodology, and community-engaged research. She is writing a book entitled Reproductive Politics in the U.S., which is under contract at Routledge. A scholar-activist at heart, she has been actively involved in the reproductive rights and reproductive justice movements for 25 years. Ms Price served on the board of directors of Planned Parenthood of the Pacific Southwest for many years and is currently serving as a founding board member of the San Diego based Allies for Women.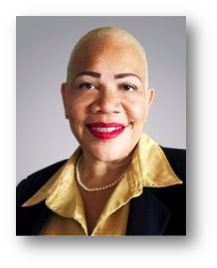 Michelle Price
CALIFA NOW | President
Born into a family with a rich history of activism, Michelle Price spent the first half of her work career making a difference in the lives of clerical workers at UCSD Healthcare, first as President of AFSCME Local 102, then as the Business Manager, Ambulatory Care Clinics. Today, as Founder of A Third Mind Digital Media, Michelle Price has been a leader in using new technologies for 20 years and has always had a keen sense for the next big thing. She uses her innate talent at identifying patterns to connect concepts and people for purpose AND profit. Seeing the gap of women's groups focusing on issues impacting women of color, Michelle started a Califa NOW of Greater San Diego. In addition to supporting the NOW national women's agenda, Califa NOW of Greater San Diego is focused on political and economic development of women of color and their families in California through education, networking, action programs & mentoring.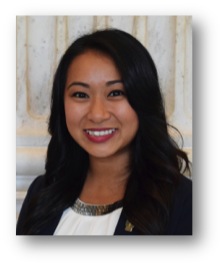 Nancy Nguyen
UNA USA SAN DIEGO | Co-Chair, San Diego For Sustainable Development
The daughter to refugee Vietnamese parents and one of their five children, Nancy has been influenced greatly by her parents' displacement from Vietnam. Her personal experience with poverty and violence in the United States is the catalyst for her pursuit of changes in public policy disproportionally impacting immigrant, refugee and low-income communities. As volunteer with the International Rescue Committee, Nancy worked with refugee high school students in developing their leadership and public speaking skills. She organized a campus forum on labor rights and grassroots social change, presented global policy recommendations to senior officials as a Public Policy and International Affairs Fellow at Princeton University. Most recently, Nancy conducted emergency response for Congolese refugees in a Ugandan refugee settlement. Within UNA USA San Diego, Nancy serves as Co-Chair of the San Diego For Sustainable Development (SD4SD) and is a Peace Corps Ambassador at San Diego State University.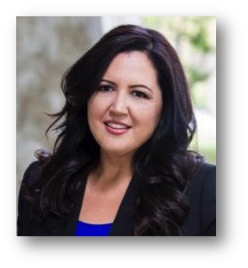 Nora Vargas
PLANNED PARENTHOOD | Vice President, Community & Government Relations
At Planned Parenthood of the Pacific Southwest, Nora is responsible for leading the development and implementation of the vision and strategy for the agency's Community and Government Relations department. In addition, she oversees the day-to-day operation of the agency's political organization, Planned Parenthood Action Fund of the Pacific Southwest, including its Issues Campaigns and Political Action Committee. Nora was appointed and later elected to the Southwestern Community College District Governing Board, the only institution of higher education in the South Bay. Most recently, she was appointed by Governor Jerry Brown to serve on the 12-member California State Teachers Retirement System (CalSTRS). Committed to community service, Vargas also serves as a champion of Hispanas Organized for Political Equality (HOPE), as a boardmember for the National Association of Latino Elected Officials (NALEO). She continues to be a passionate advocate for women and the Latino community, and ensuring they are included in the public dialogue about important issues like health care access, civic engagement, and education.